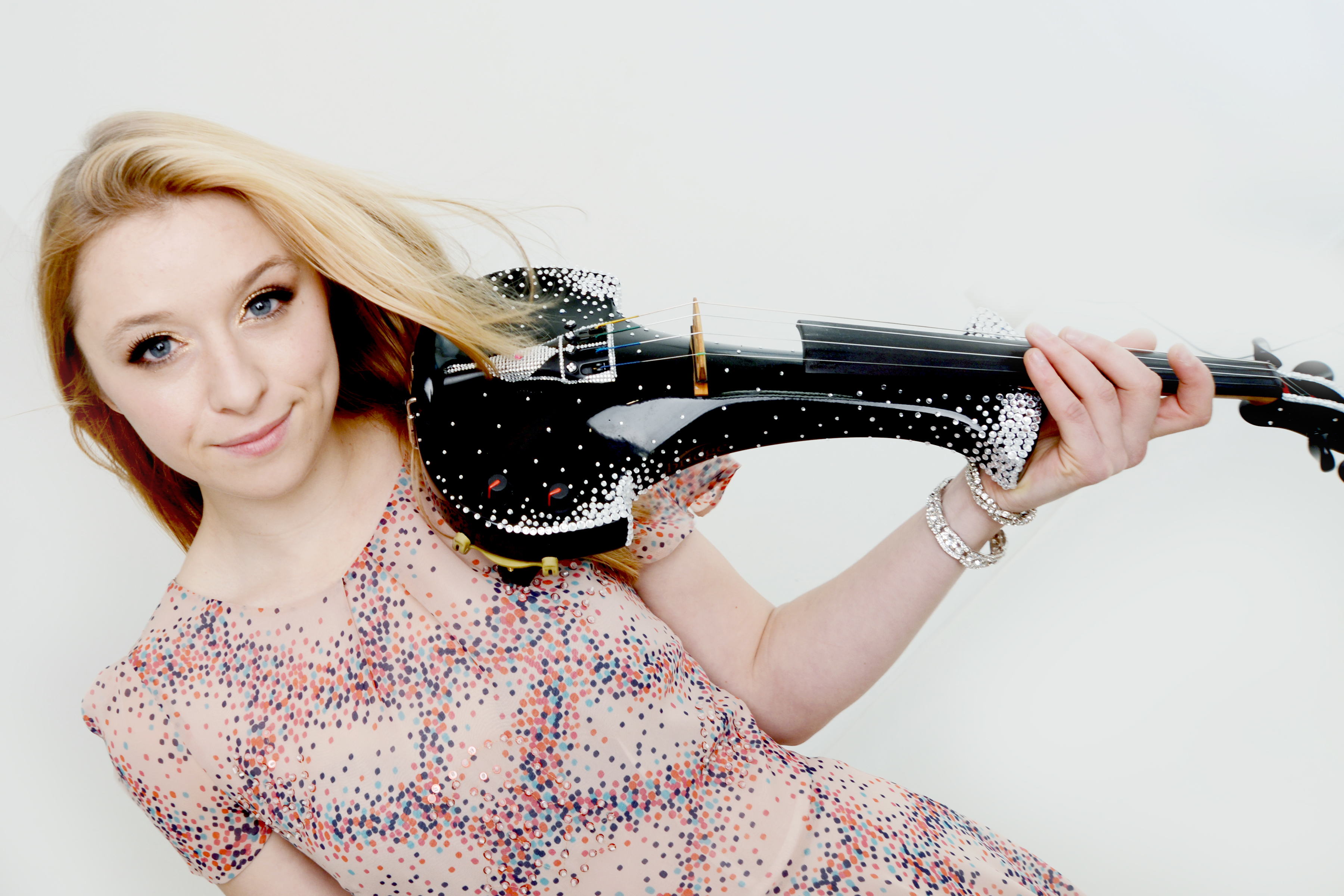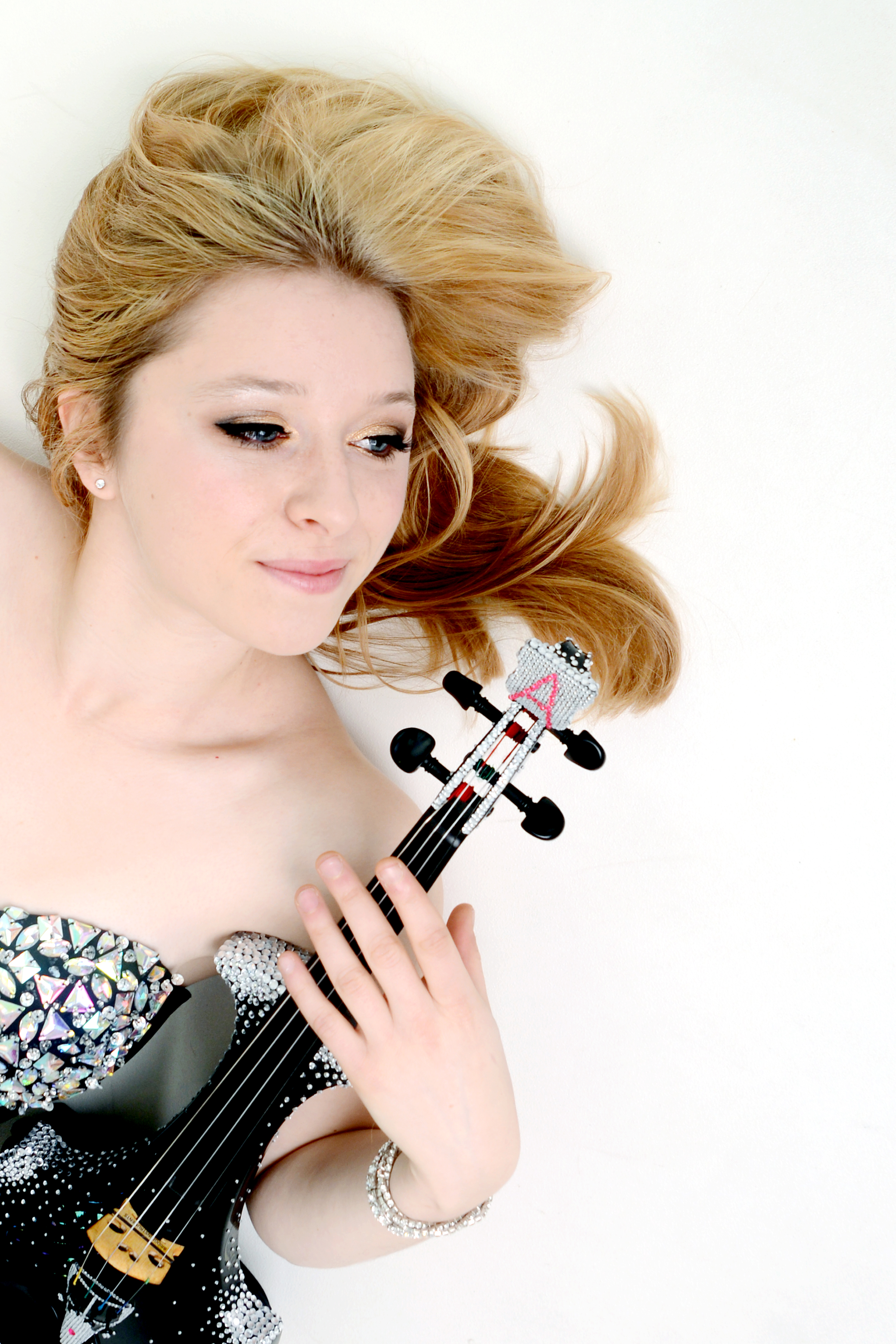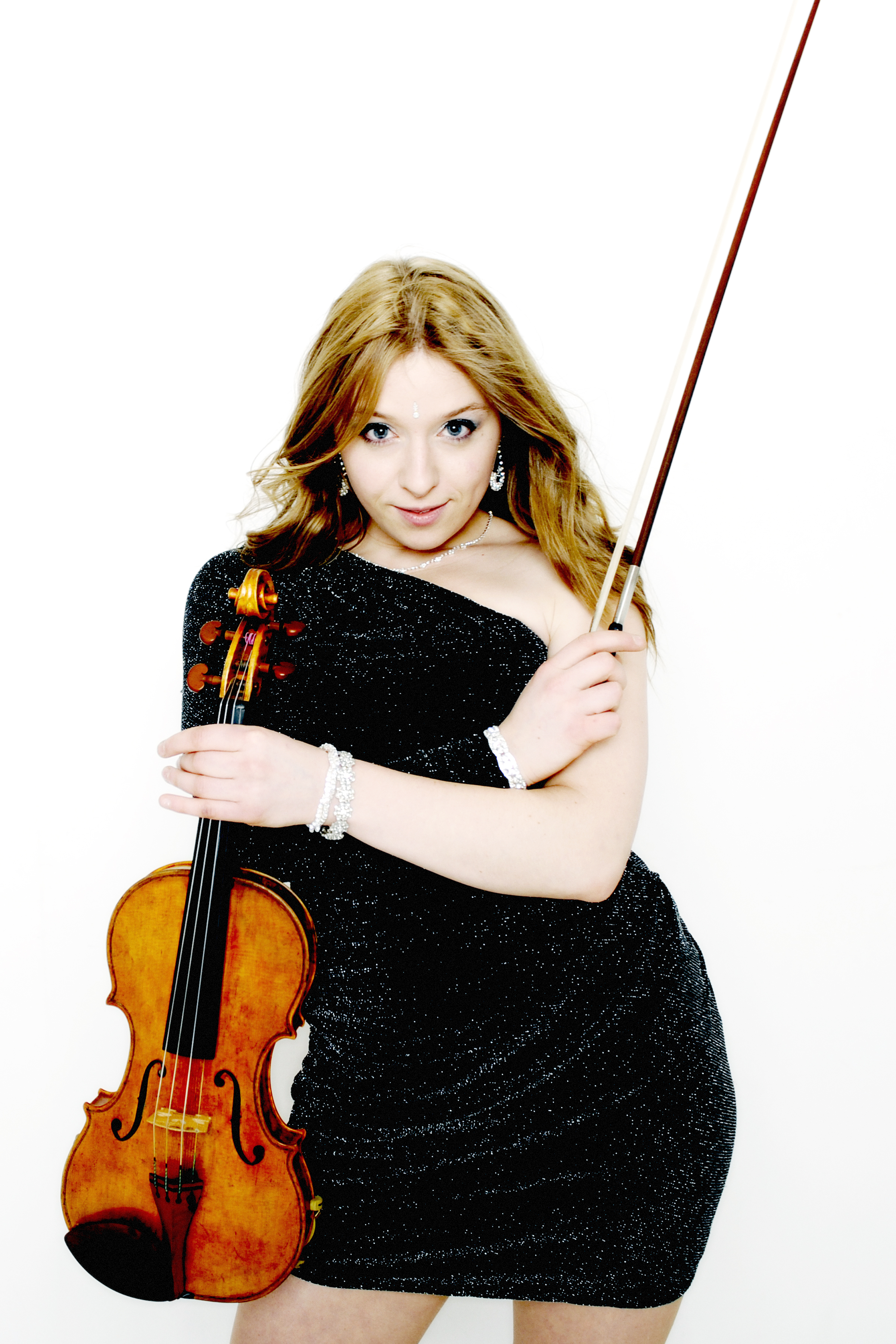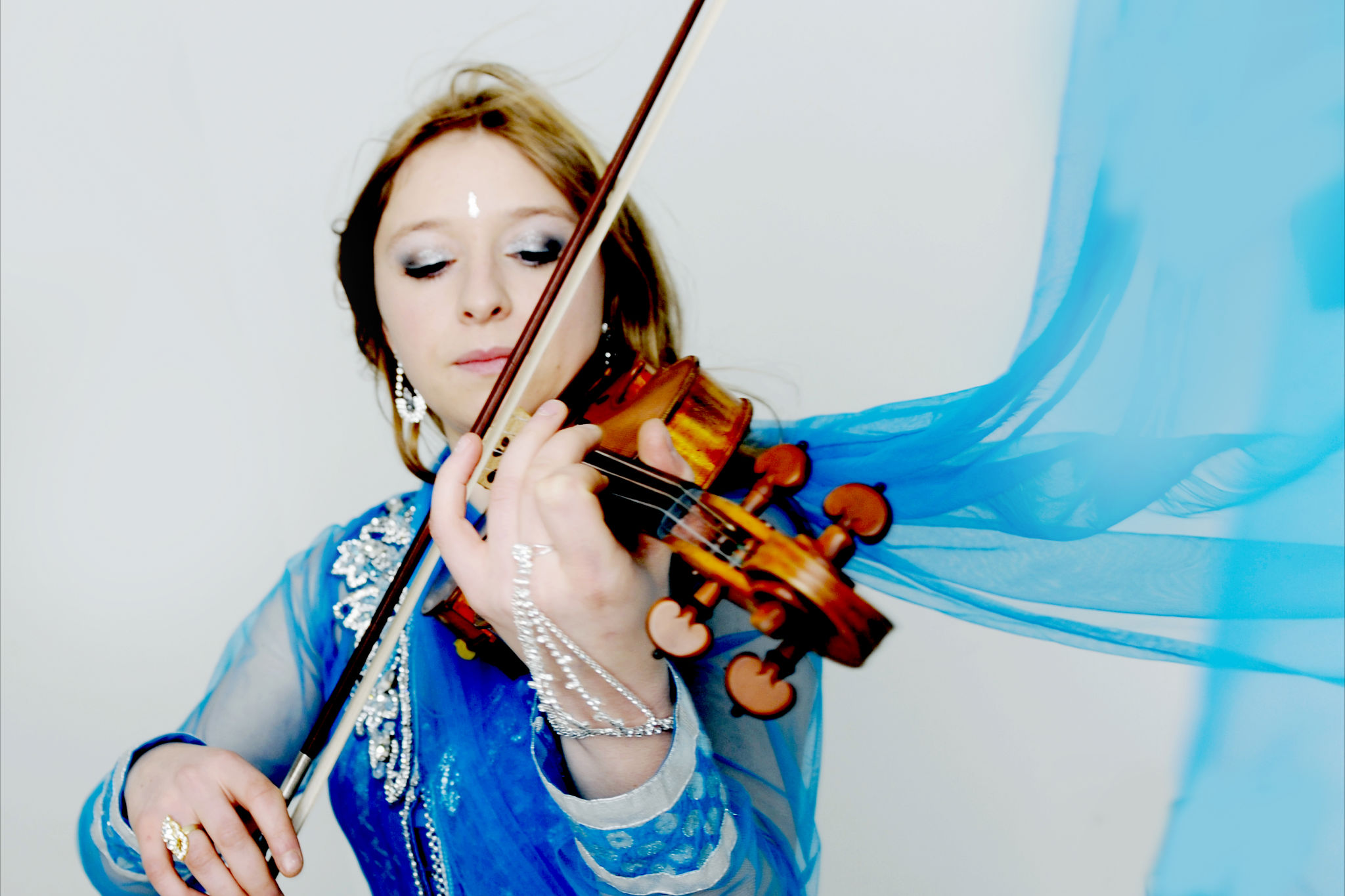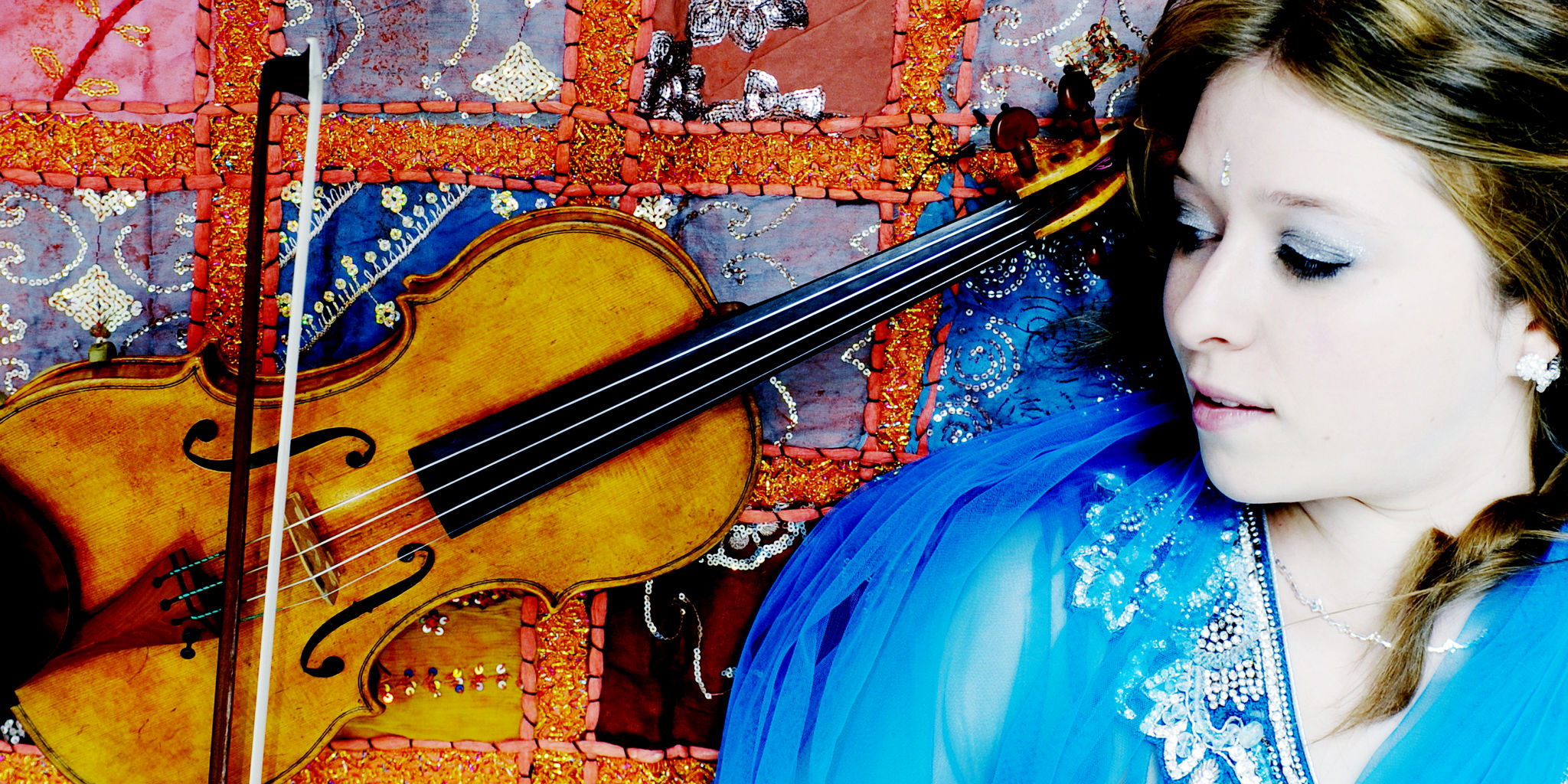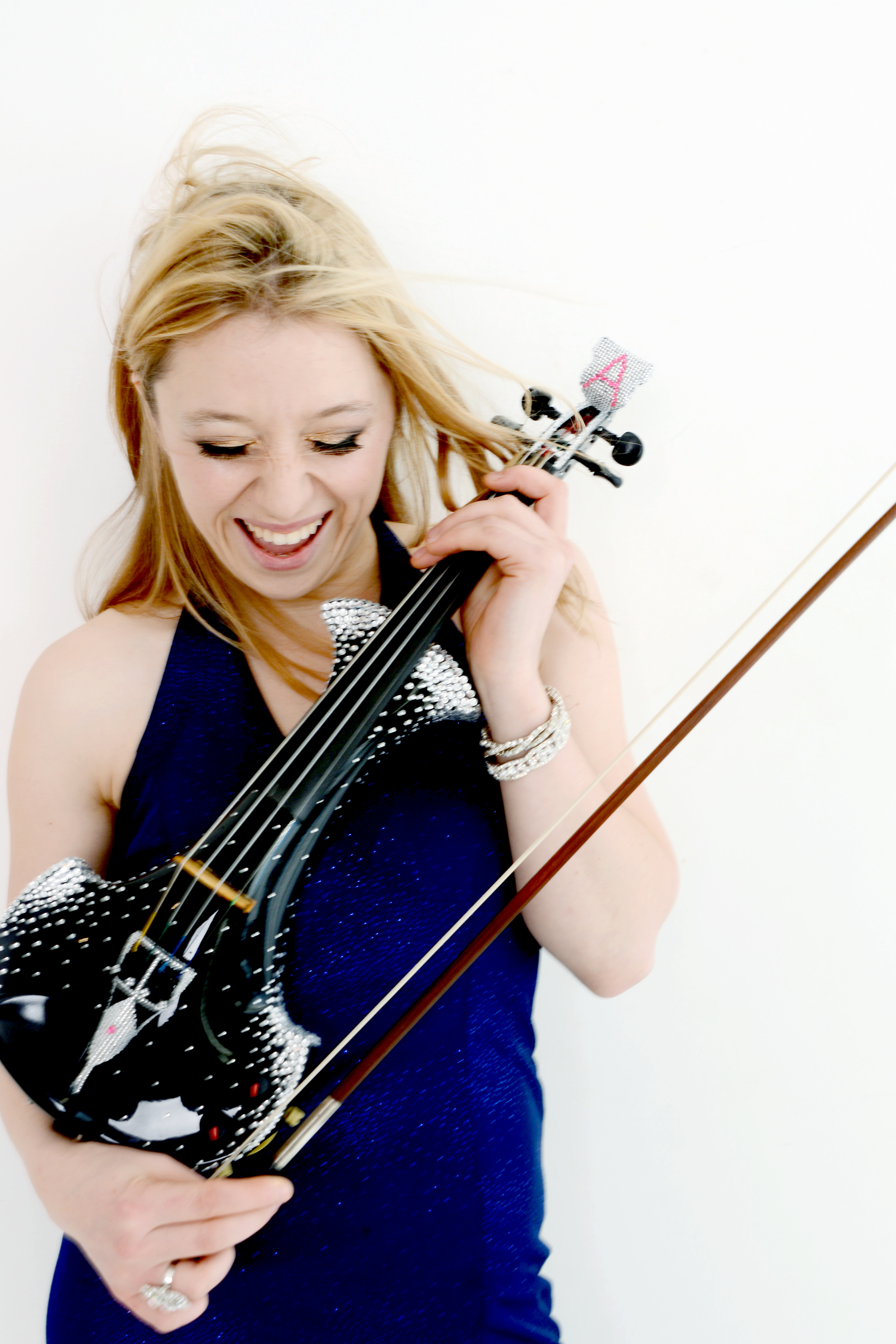 She is one of the few professional violinists in the UK available to play Bollywood music for Asian Weddings and Corporate Events. Having studied solo violin performance at the prestigious Royal Northern College of Music in Manchester, she is an experienced and accomplished performer. She also manages a Bollywood string quartet/trio was recently selected to perform at the 'Desi in the City' show in Manchester.
Accompanied by backing tracks she can perform a selection of Bollywood songs on her electric violin, providing the perfect accompaniment to Asian weddings and events. She has a wireless sound system and can play some of the songs from memory, enabling to move around the room entertaining the guests if required. She can also bring her own amplifier which provides beautiful, ambient sound for medium sized halls and venues. For larger banqueting halls or shows where very high levels of volume are required, she can connect to the PA system supplied by the DJ, Band or venue if that is available
She is usually booked for 1-2 hours and can dress in traditional Asian dress or Evening wear.
Small part of Song Repertoire:
Bollywood Solo Violin Song list:

Ah Mere Humsafar (can be performed from memory)
Baazigar o baazigar (can be perfomed from memory)
Banjara (Ek Tha Tiger) (can be performed from memory)
Chura Liya (can be perfomed from memory)
Desi girl (can be perfomed from memory)
Haule Haule (can be perfomed from memory)
Heer (can be performed from memory)
Chaudvin Ka Chand Ho (can be performed from memory)
Humko Hamise Churalo (can be perfomed from memory)
Jai Ho (can be perfomed from memory)
Jashn e Bahara (can be perfomed from memory)
Kabhi Alveda na kehna (can be performed from memory)
Kal Ho Na Ho (can be perfomed from memory)
Khabi Khabi (can be perfomed from memory)
Kuch Kuch Hota Hai (can be perfomed from memory)
Main Shayar Toh Nahin (can be perfomed from memory)
Mehndi Laga Ke Rakannah (can be perfomed from memory)
Mere Yaar Ki Shaadi Hai (can be performed from memory)
Pee Loon (can be perfomed from memory)
Pehla Nasha(can be perfomed from memory)
Pehli Nazar Mein (can be performed from memory)
Saans (can be perfomed from memory)
Shine-Bond (can be perfomed from memory)
Suraj Hua Maddam (can be performed from memory)
Tere Liye (can be perfomed from memory)
Tere Mast Do Nain (can be perfomed from memory)
Teri Meri (can be perfomed from memory)
Teri Ore (can be perfomed from memory)
Tujhe Dekha To (can be perfomed from memory)
Tujhme Rab Dikhta Hai(can be perfomed from memory)
Tum Hi Ho (can be perfomed from memory)
Upbeat Medley-Mere Yaar Ki Shaadi Hai, Dhoom Machale, Mashallah, Titanium (can be performed from memory)
Upbeat Medley 2-Palladio, Morni Punjabi MC, Rail Gaddi, Desi Girl (can be performed from memory)

(please give advanced notice if you would like me to play the songs in pink below)

Chand sifarish
Zara sa jhoom loom main
Mere Haath Mein (can be performed from memory)
Nazar Se Nazar Mile (can be performed from memory)
Deewana kar raha hai (can be performed from memory)
Guzarish
Kal Ho Na Ho
Teri Ore
Teri Meri