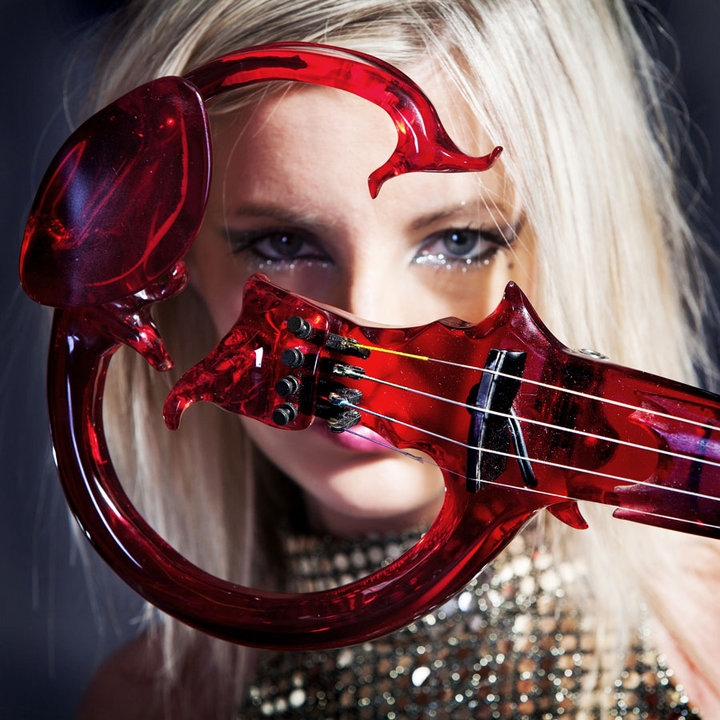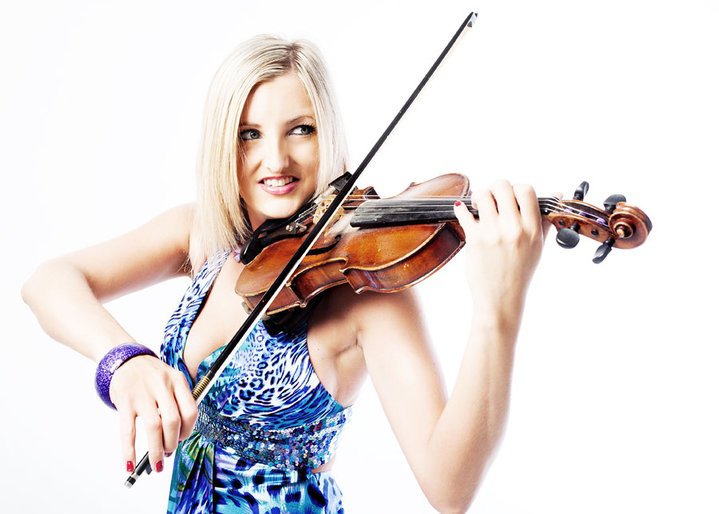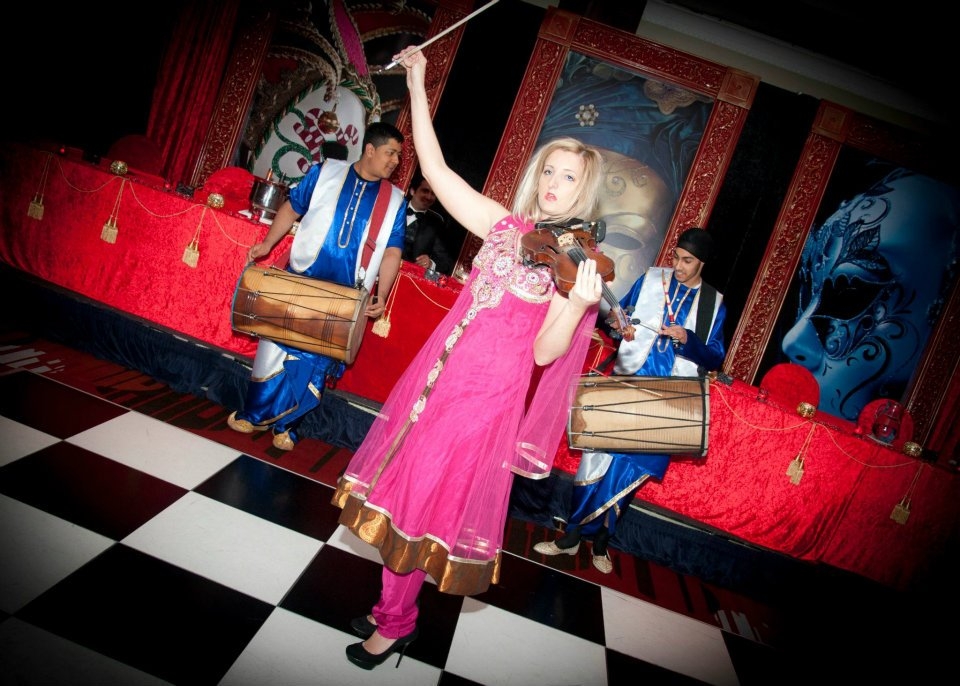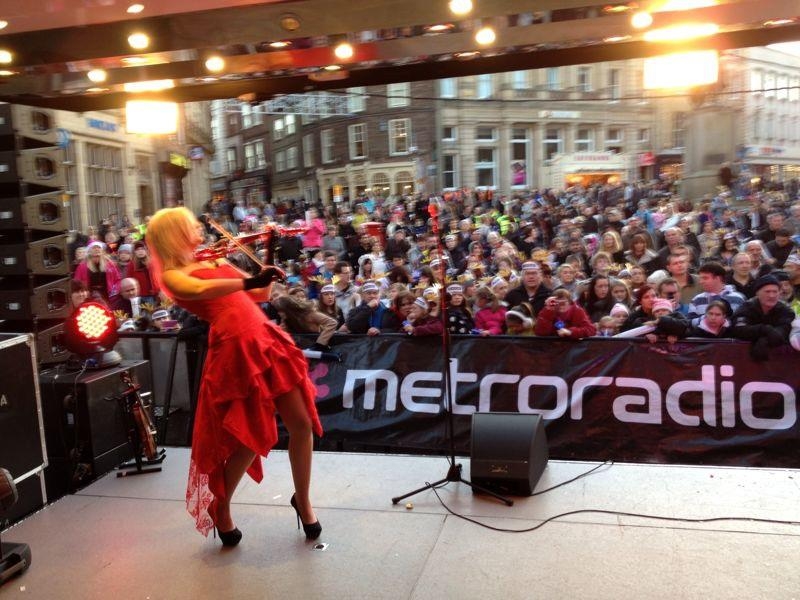 One electric violin, one electrifying violinist. More than a violinist…a glamorous and exciting music showgirl!
She has been making a big impact with her stunning performances and enchanting audiences worldwide with her spectacular musical shows. Receiving standing ovations at many of her performances, this is one show stopping violinist!
A truly a unique and innovative performer with blazing charisma and magically artistry, her shows come to life as soon as she steps out with her charismatic onstage rock star demeanour. She has wowed audiences around the globe crossing musical boundaries with live sets of jazz, urban, epic rock, exotic latino and contemporary classical melodies.
She has recently toured with Jeff Waynes' - The War of the Worlds Europe Arena tour including London O2 and Wembley playing for Jason Donovan, Liz McClarron - Attomic Kitten, Justin Hayward and Chris Thompson.
She has performed her solo act and produced her duo act for tours across Europe as the headline act for Thompson Gold Cabaret. She has also rocked out for Pynn Kiss Launch at Milan Fashion week – Footballers Player of the Year awards for Manchester United - ITV May the Best House win and Durham Christmas Light Switch to a 6000 strong crowd alongside Emmerdale cast!
Most recently she performed at the famous Madame Tussauds in London with a 12 piece band backing her show!
Highlights of the 2008/09 season included sell-out performances with the world famous Spirit of the Dance, performing as the star Funky Fiddler touring Opera houses and theatres including Norways' Drammen theatre in Oslo. She made her debut headline cabaret performance on P &O cruise ship Aurora, audiences loved her superb musical extravaganza with live band in the 400 seater theatre on board.
One of her latest projects Urban Strings began 2010 by winning Radio Aire music competition with their original track Signature.
Equally at home on the catwalk, she has performed for Adidas Dublin, Asian TV – Bollywood Fashion Show, The Leeds Fashion Show 2010, Strut Fashion – Radio Aire and Yorkshire Brides VIP show. Only last month she opened a very prestigious Fashion show in London, after the show the guests commented
"You were the best in the whole show! Absolutely fantastic!"
To date her extraordinary career has been nothing short of a roller-coaster ride with appearances on Heartbeat ITV, Sir Jimmy Savilles Big Wow Show, BBC Radio and ITV. She has even ran away with the famous Billy Smarts Circus for a 10 month UK Tour and is the worlds only knife throwing violin playing assistant!!
She is trained at the prestigious Leeds College of Music obtaining a degree BA Hons in Jazz whist been tutored by Cuban violinist Omar Puente.
The story so far...
Small part of Song Repertoire:
| | | | | |
| --- | --- | --- | --- | --- |
| Teri Meri | Suraj hua madham | Pheli nuzar mein | Tere Liye | Kal ho na ho |
| Teri Ore | Humko Humi Se Chura lo | Peen loon | Kuch kuch hota hai | Eshan Tera |
| Jai Ho | Woh Lamhe | Tujh Mein Rab | Chalte Chalte | Didi Tera Dewar |