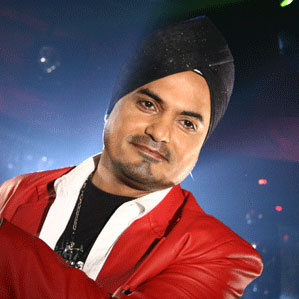 Silinder Pardesi is one of UK's finest and versatile Asian vocalists and has been at the forefront of the British Asian music industry for the past 19 years. He started singing at a young age and idolised on the legendary Mohammed Rafi. His smooth and silky vocals have enabled him to produce a unique blend of Hindi and Punjabi songs highly acclaimed worldwide.
Silinder formed the band Pardesi in the early 1980's. The band has always maintained its impeccable standards of high quality music performed by talented musicians of a high calibre. The powerful sound of Pardesi has catapulted them to the status of one of the best live Asian bands in the industry extremely popular with Asian weddings, mela's, festivals and stage shows. Pardesi have enjoyed the excitement of playing to crowds of various nationalities and races around the world. In 1986 Pardesi claimed the much prestigious Asian song contest award and they have gone on to win many awards for Best album.
Silinder has gone from strength to strength pursuing what he does best which is wowing the audiences with his rich vocals. He is now available exclusively through Asian Entertainments for your special day.