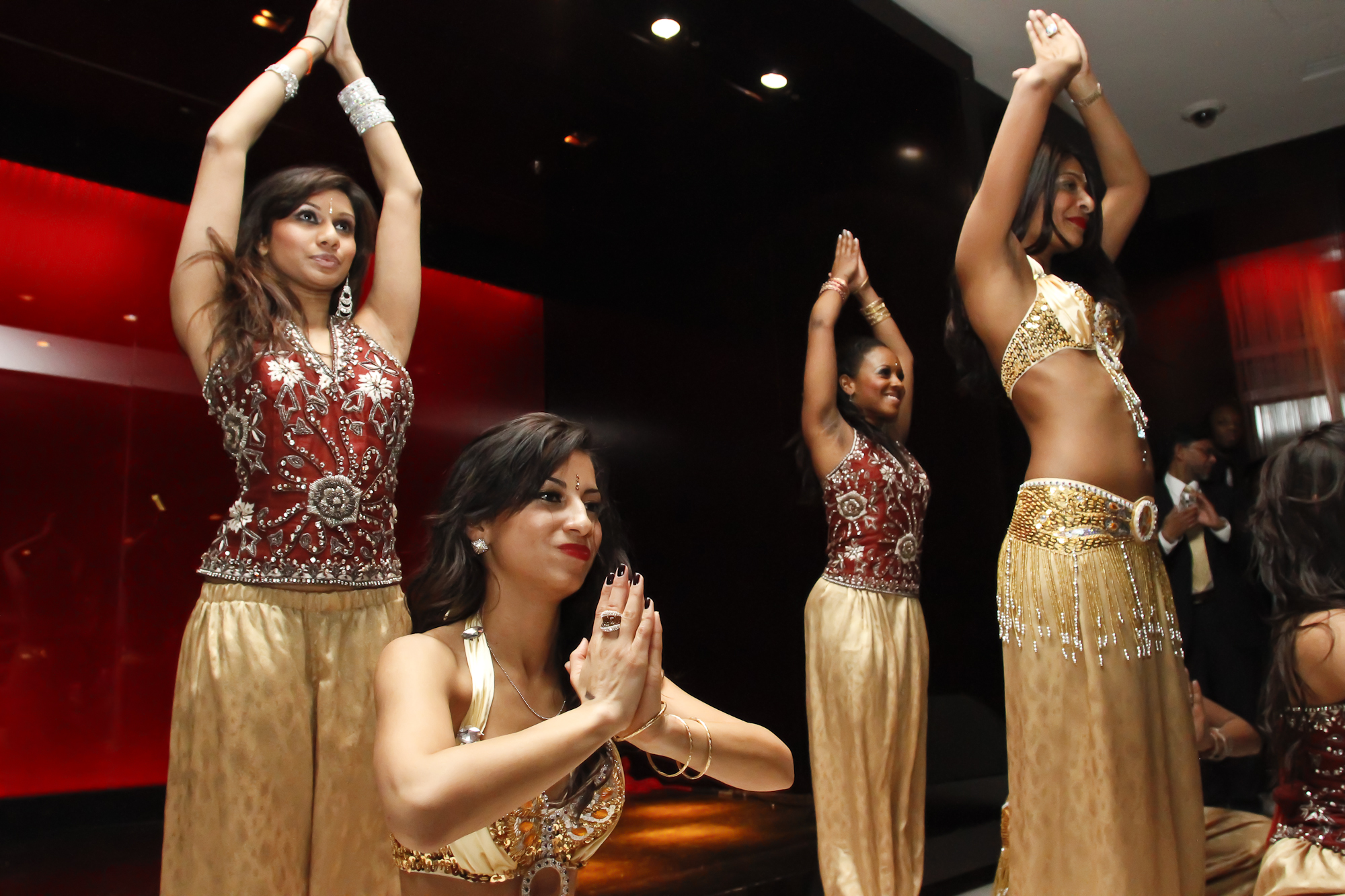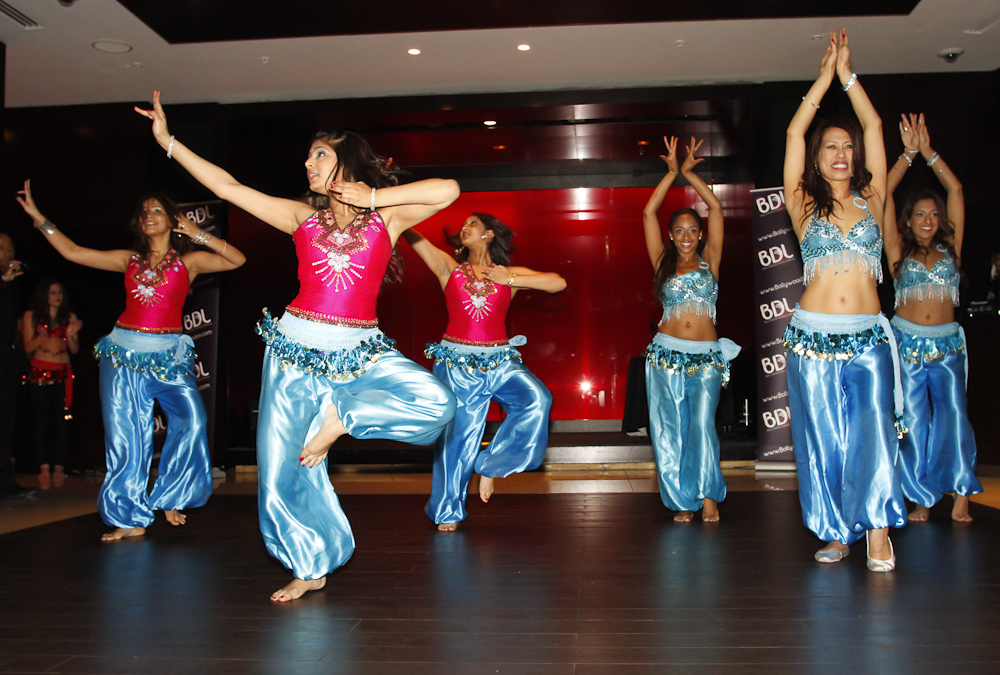 This Amazing Bollywood Dance Company has a professional troupe of Teachers, Performers and Choreographers. They are can provide 2 dancers to a troupe of dancers for your event. They are suitable for a variety of events including weddings, hen parties, group choreography, couples first dance choreography. Their performances for Weddings are a colourful addition to any type of Wedding Celebration, Eastern or Western! Each performance is a perfect blend of Classical Indian Dancing, Pure Bollywood and commercial Bhangra all set to the uplifting music of Bollywood films. Their highly trained dancers perform in colourful, authentic, Bollywood costume keeping your guests entertained, excited and amazed throughout. This dance company can also offer fusion Belly-Bolly performances for that extra 'wow' factor!
In addition to their fantastic performances they also can offer a short crowd participation workshop to get your guests on their feet. Their fantastic instructors really know how to get the party started and they guarantee some laughs along the way! Your guests will have an experience they will never forget.
Let us know your requirements and they will put together a show for you to remember!