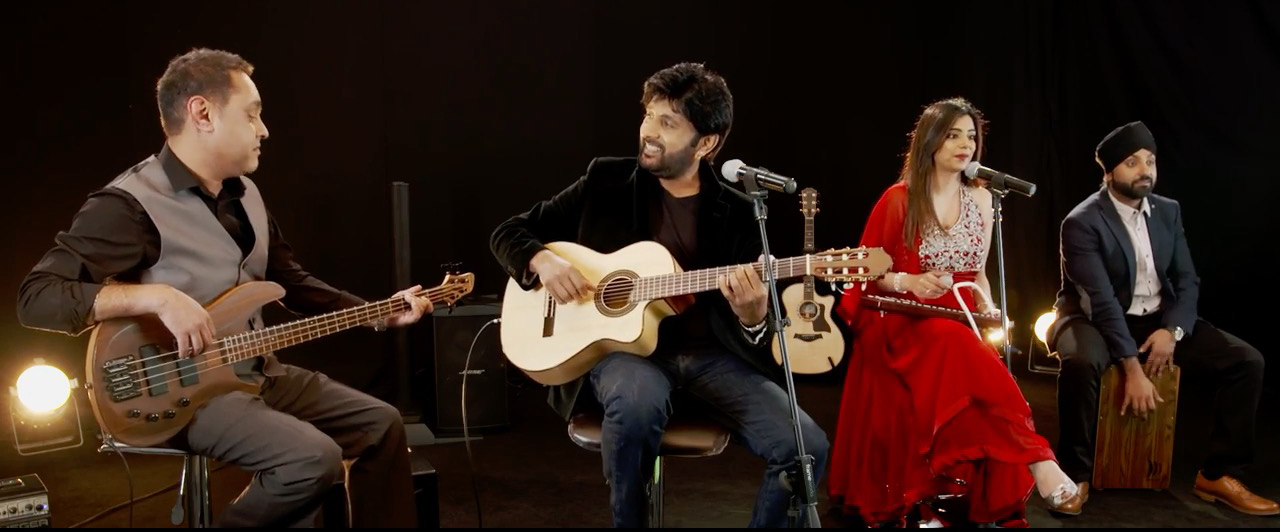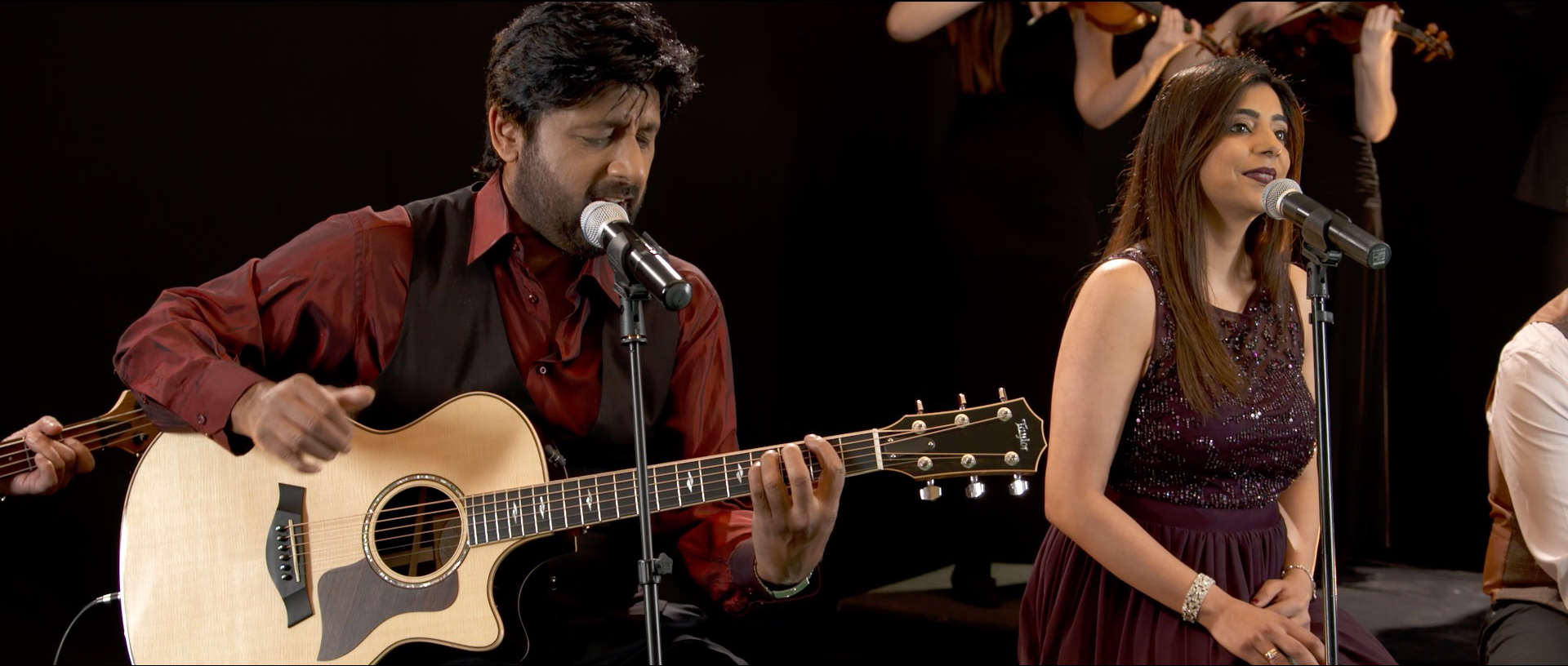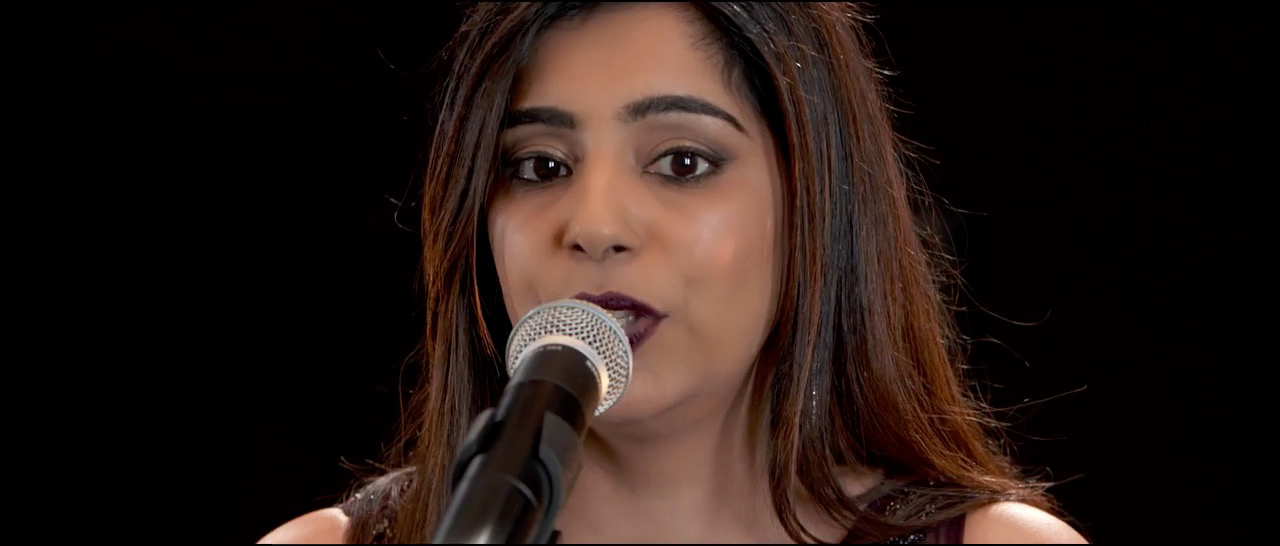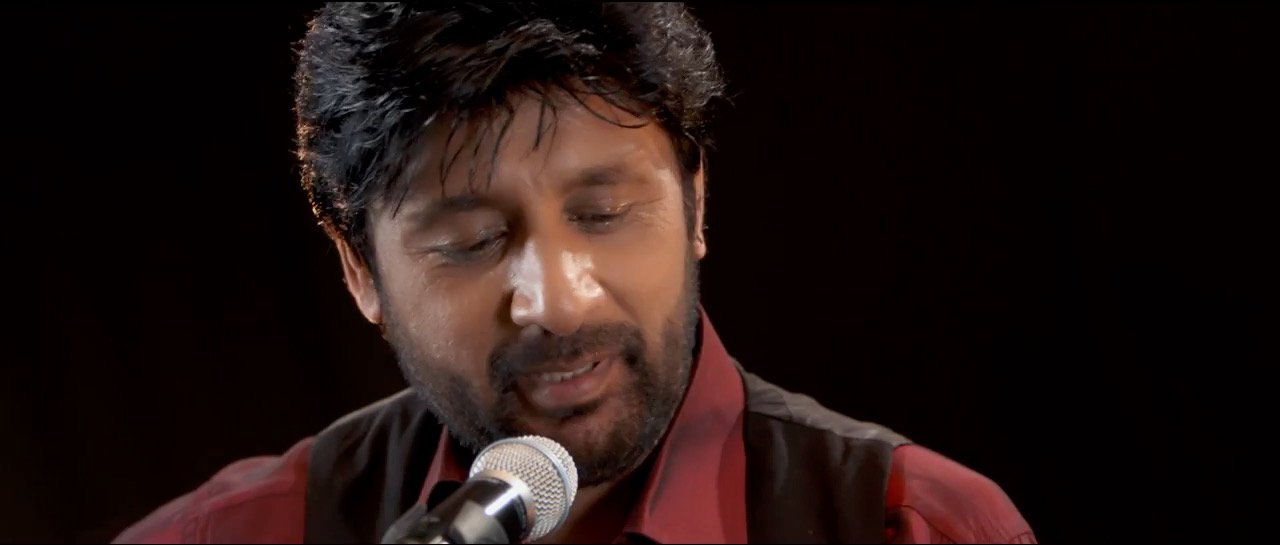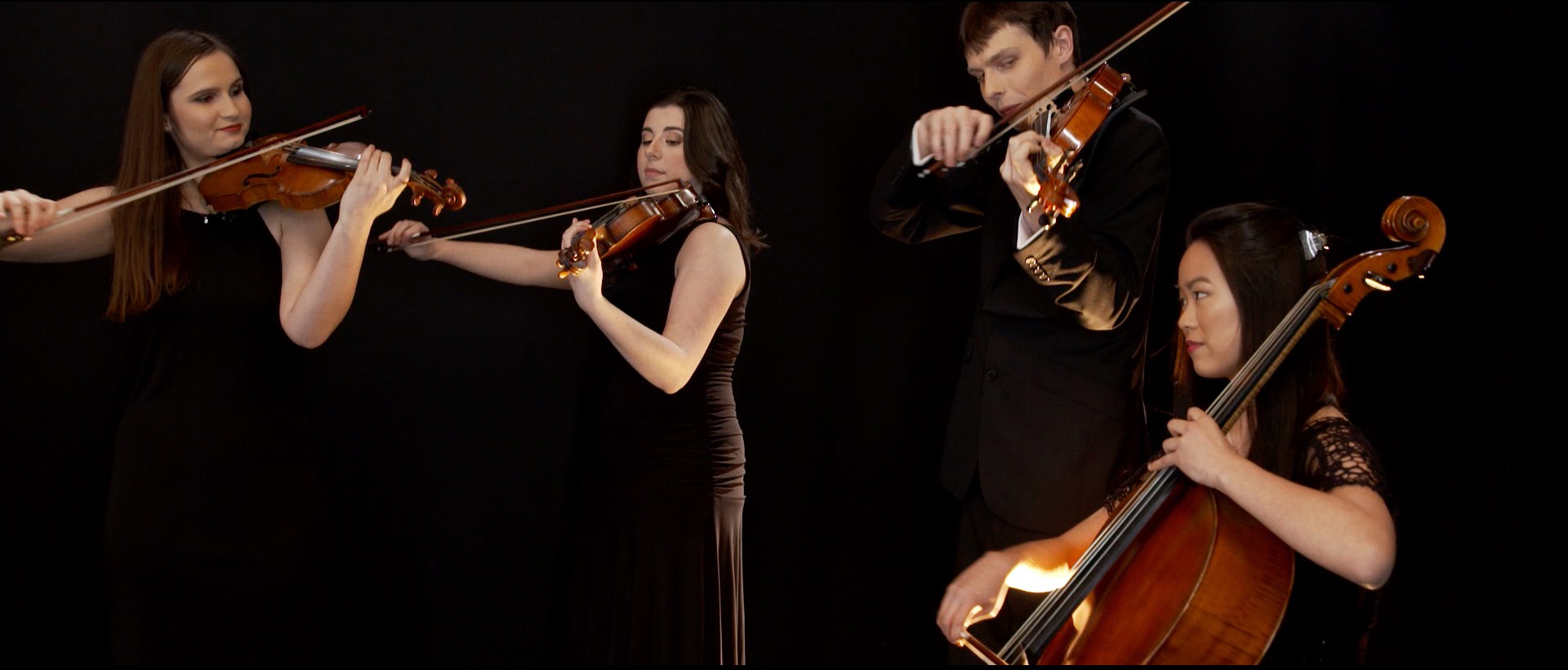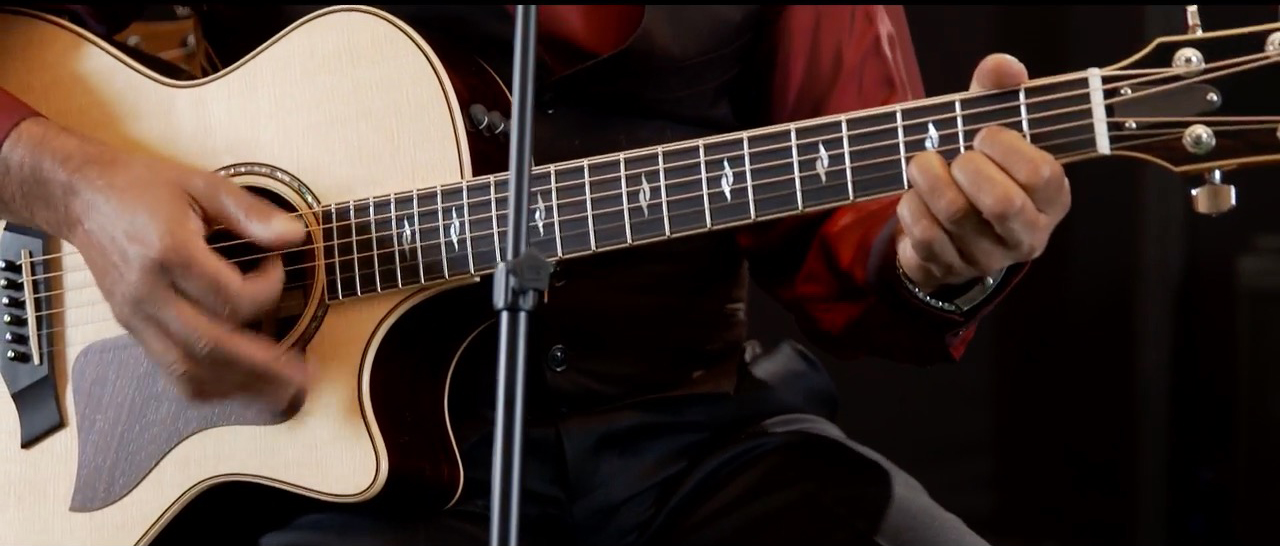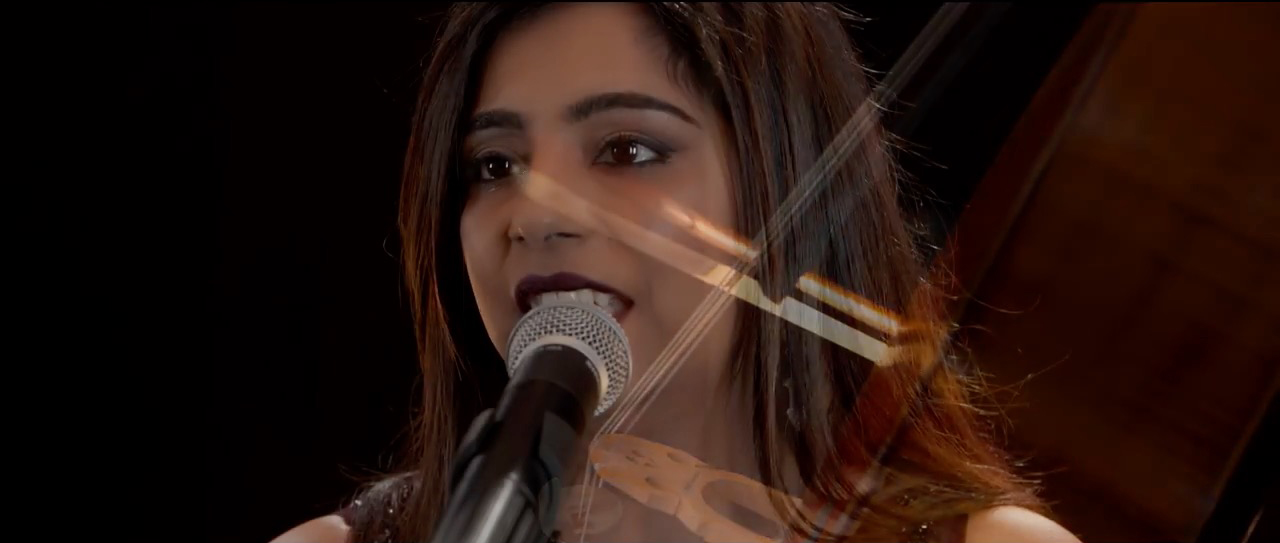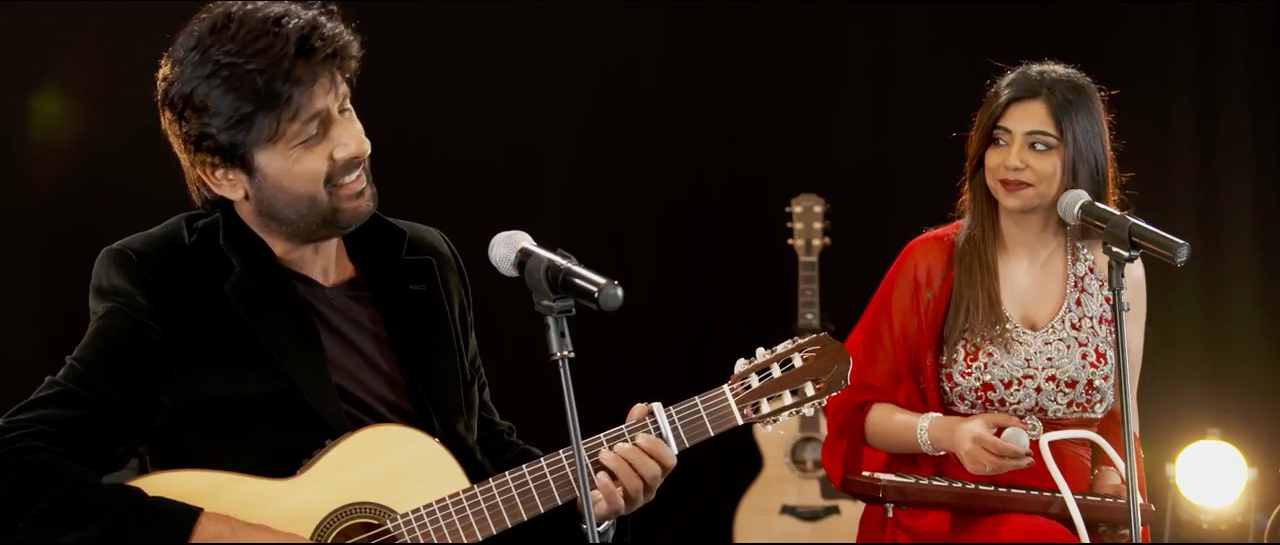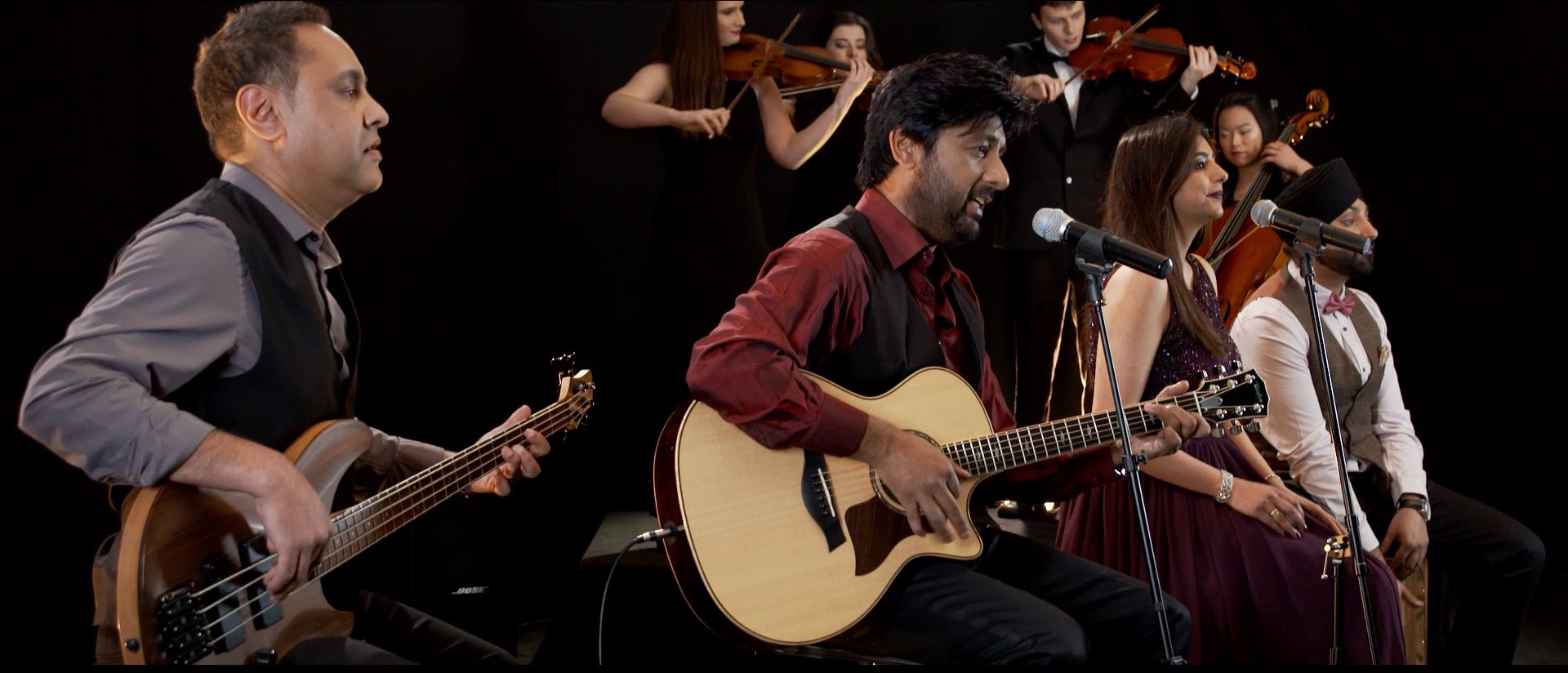 'New first of its kind in Uk'
THE BOLLYWOOD ACOUSTIC BAND
The Bollywood Acoustic Band, is a unique concept and the first of its kind in the UK.
A four piece high calibre band comprising of two classically trained lead vocalists and four top grade musicians incorporating eastern and western instruments and vocals to make a beautiful melodic sound.

They have a combined musical experience of over 150 years covering different musical genres which shows clearly through their performances. They take full advantage of their two lead vocalists with a range of different voices and singing styles producing great harmonies. Within their repertoire of songs they have used the western style of A-cappella and produced some amazing versions of Hindi songs.
What makes this band unique is that they perform Golden classics and latest Bollywood songs without the conventional band set up of keyboards, tabla, dholak, conga's etc, making them sound and look very sophisticated and with the addition of a beautiful String Quartet brings added elegance. Suited for all types of events, from champagne receptions, weddings receptions, parties, music festivals and corporate events.


The Bollywood acoustic band will make your occasion stand out from the rest with their amazing vocal ability and outstanding musicianship you will be mesmerised by the sounds they produce.