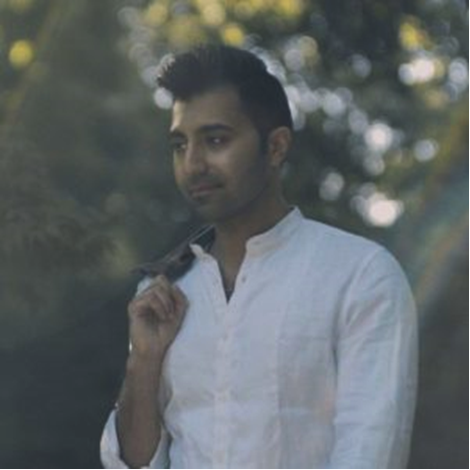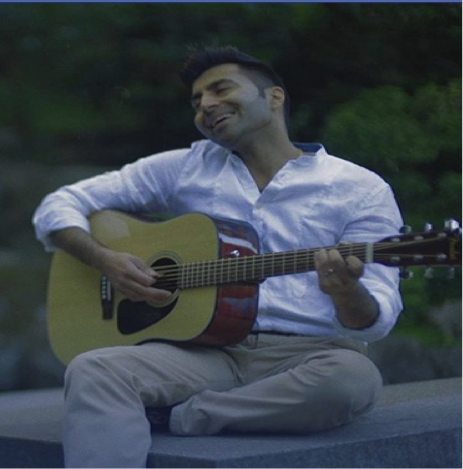 Music is my life. It's literally as simple as that. I live, eat, sleep and drink music.
I started singing at the age of 6, and my first public performance was shortly after that, where I sang a bhajan (Indian devotional song). In hindsight, I can't think of a more pure and beautiful way of starting my musical journey.
Through my childhood, I was an avid listener of Mohammed Rafi and Sonu Nigam. They have definitely had a significant impact upon my style, and are my inspiration. I started learning Indian Classical Music at the age of 19, and this has helped to refine my vocal quality, texture and ability. I really believe that Indian Classical Music is the foundation of music, and enables you to sing almost anything. I play the piano and guitar, which are a great addition to my solo performances. I have my own band called 'Northern Destiny,' which has the following instrumentalists: electric guitar, bass guitar, tabla, harmonium, drums and piano.
I have performed extensively throughout the UK, from Edinburgh to Southampton, and have thoroughly enjoyed every performance. I have been very fortunate to perform at the IndigO2, Hammersmith Appollo, Royal Albert Hall, and several Melas all over the country.
I take a great deal of pride in my music, and strive to ensure that my vocal ability and performances are of the highest standard possible. I am a versatile vocalist, and am comfortable at singing songs of Kishore Kumar, Mohammed Rafi and Mukesh of the older generation, as well as songs of Sonu Nigam, Atif Aslam and Arijit Singh more recently. I released my first single in October 2016, 'Girl I Miss You,' which is a fusion track and marked a very special moment in my musical life thus far. I have since been signed by record label 'RISE INTERNATIONAL MUSIC LTD' and am going to release some exciting new material in 2018!
Thank you for being a part of my musical journey, and I hope that you will help me to spread happiness, peace and love :))
Please do follow me on Youtube, Facebook, Twitter and Instagram.

I am available to perform with my guitar/piano, backing music or my band 'Northern Destiny' for live concerts, cultural shows, parties, weddings, receptions, corporate events and devotional bhajans.

To make a booking, please either call 07814 727563, email info@amarchotai.com or visit www.amarchotai.com for more information.

Social Media:

YouTube: www.youtube.com/amarchotai

Facebook: www.facebook.com/amarchotaiofficial

Instagram: www.instagram.com/amar.chotai

Twitter: www.twitter.com/amarchotai